Puerto Vallarta Insurance
By Clarence Poon - Insurance Broker
Let me get you the BEST policy at the BEST price!
I am an independant Insurance Broker with GUARDIAN INSURANCE in Puerto Vallarta, specializing in Expat Medical Health Insurance in Mexico.
Let me get you a FREE NO OBLIGATION QUOTE FOR WORLDWIDE EXPAT MEDICAL HEALTH INSURANCE, TRAVEL MEDICAL INSURANCE, OR EMERGENCY MEDICAL EVACUATION SERVICES. Please fill out the form below and add any additional comments.
Our TRAVEL MEDICAL INSURANCE policies cover COVID from day 1 regardless of travel restrictions, and pre-existing conditions have nothing to do with the coverage provided against COVID by our providers. A great advantage of our policies is there is NO deductible, and there is DIRECT BILLING with certain hospitals with prior approval. Other policies have a reimbursement approach where you pay first and you MAY get reimbursed - can you afford to do that? Research and compare other policies out there with other companies! We have done our research and we feel we have partnered with the BEST companies with the BEST coverage and claims service for our travellers and expats.
Hello! My name is Clarence Poon. I am Canadian! I was in the insurance industry in Calgary Alberta Canada for over 15 years and have been a Chartered Insurance Professional since 2003. I had lived in Calgary for most of my life, until I made a life altering decision to move to Puerto Vallarta Mexico in 2015 and start up my own cycling touring company called Puerto Vallarta Cycling (www.puertovallartacycling.com) Being an Entrepeneur has been awesome and rewarding! I decided recently to continue my insurance career as an independant broker with Guardian Insurance helping expats who need medical health insurance or other insurance, from a bona fide insurance professional.
Let me help you with all your insurance needs!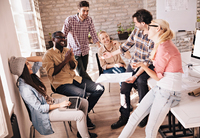 1. Expert Personalized VIP Service
2. Expert Claims Assistance
3. English Language Assistance
4. Quick Response to your enquiries
5. Competitive Pricing
6. Chartered Insurance Professional for 15 years in Canada
7. Best Policy at Best Price
Let us give you the security and peace of mind for you and your loved ones that you deserve.
---
---
(Nov 20, 2020) Here is Antonio Trejo - Founder of Guardian Insurance speaking about how to choose a trustworthy health insurance company.
---
---
(Sept 28, 2020) Here is Antonio Trejo - Founder of Guardian Insurance speaking about Pre-existing Conditions and other insurance medical related topics. Please watch the video and learn!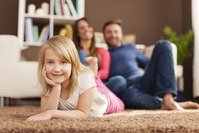 LET US HELP YOU WITH ALL OF YOUR INSURANCE NEEDS!
We also can provide the following insurance products:
1. Mexican-Plated Auto Insurance
2. Property Insurance
3. Travel Insurance
4. Medical Evacuation
5. Foreign-Plated Auto Insurance
6. Boat Insurance
Contact us for more information! clarence@guardianinsurancemx.com